Wire Marker Tape
The wire marker tape dispenser provides a convenient, economical system for wire marking. Our wire marker tape features sharp, crisp legends which are coated to resist smearing and abrasion. It is provided on a carrier strip to prevent contamination of the adhesive prior to installation, assuring permanent, non-flagging marker ends.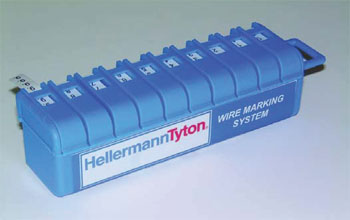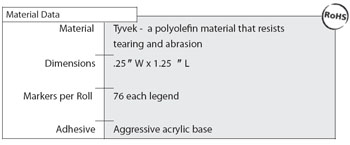 Part No.

Description

Price Level 1
1 Pkg.

Price Level 2
2 to 4 Pkgs.


Price Level 3
5 or more

WMTD0-9

One wire marker tape dispenser with 10 rolls of 76 markers per roll, of each legend 0-9.

WMT0-9

Single box of wire marker tape refill. Each box contains 76 markers of each legend 0-9 and is
use to refill the empty tape dispenser.